Not all laptops are the same, we all know that. One convinces with razor-sharp images, the other with incomparable power and the next is simply uniquely light. With the thousands of variants and options , it is easy to lose track of things. We will therefore help you to clarify the question: which laptop is right for me?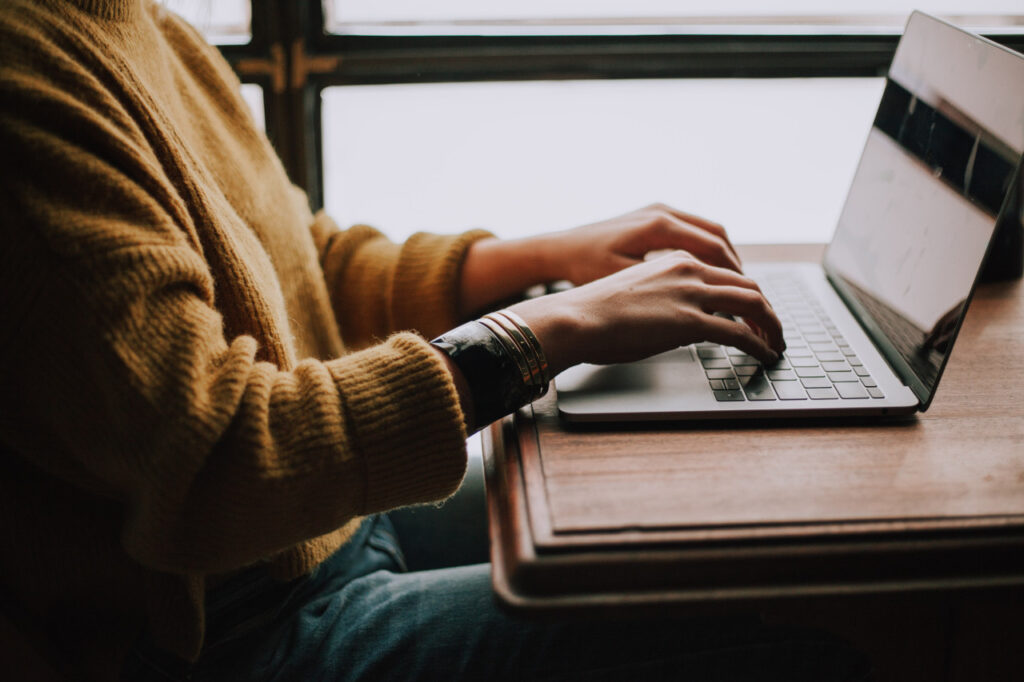 Laptop: what is important to know?
First, let's start with the basics. Most laptops differ considerably in their basic properties , the built-in hardware and the installed software. So that you can make an initial assessment, we have put together a few factors that you should weigh before you answer the question "which laptop is right for me". If you have answered these, you can order your gaming laptop in the GamingGuru shop !
First of all, you should ask yourself what you are actually using the laptop for . So you probably have completely different performance requirements when you need it for university than when you want to use it for gaming. In addition, the question arises of whether you want to transport it regularly or whether it should be a replacement PC at home, because that will also limit your weight. Last but not least, it remains to weigh up whether the laptop should be your primary device, because then it is of course better if all options are open to you with it. If, on the other hand, you also have a desktop PC, you can make some compromises in terms of performance.
PC Water Cooling | When Is It Really Worth It?
It depends on the size
Yes, you heard that right, when choosing a laptop, the size is definitely the decisive factor and, for some, the first exclusion criterion . The size of the housing is also decisive for other factors – particularly obvious: the screen size. Here we differentiate between five main sizes:
Very small: 10 "(about 25 cm)

Small: 11 "to 12" (about 28 to 30 cm)

Normal: 13 "to 14" (about 33 to 36 cm)

Large: 15 "to 16" (about 38 to 41 cm)

Very large: 17 "(about 43 cm)
A larger screen means that you have more space and that you can see more details – at least if the resolution and the corresponding hardware play along. This is also the reason why most gaming laptops have a large to very large screen, because this is essential for gaming.
Of course, the size also influences the weight of your laptop, because of course, the larger the case, the heavier the device. So, especially if you want to use your laptop a lot on the go, you should consider making compromises here. Laptops for schoolchildren and students in particular are usually narrow and small so that your arms don't fall off when you carry them.
Out and about in the world: battery life
If you travel a lot with your laptop, you will probably place a particularly high value on the battery performance. In order to keep this as high as possible, some manufacturers refrain from excessively powerful models – because: Power needs electricity and both together are only possible in moderation.
Conversely, this also means that gaming notebooks rarely have a high battery power, after all they have to have enormous power to start various games. The same applies to laptops for photographers, because their displays have to show an incredibly wide range of colors, which is simply not possible without the appropriate power.
For presentations & Co .: interfaces
One point that many people forget when asked "which laptop is right for me" is the number and selection of interfaces. This is especially important if you want to connect your laptop to other devices on a regular basis. Do you often give presentations or regularly introduce new products at work? Then an HDMI connection (and ideally also a DVI connection) is indispensable.
However, if you want to gamble online, we can only recommend that you buy a laptop with a LAN connection . Because the fact is that a connection via cable is much more stable than one via WLAN – and what is more frustrating than when the message "Connection Lost" suddenly appears? If you want to gamble on your laptop, you should definitely have some USB 3.0 ports available. These allow you to optionally connect a particularly fast external hard drive or external graphics card.
Intuitive, practical & customizable: the operating system
When the question "which laptop is right for me" comes up, another decisive factor is the operating system . We want to anticipate that there is definitely the possibility of changing and adapting this after the purchase. However, in our experience, many laptop users want a finished end product.
Three operating systems that are particularly popular are currently established on the market : MacOS, Windows and Linux. Of course there are countless others in addition to these, but they are less well known and therefore usually not preinstalled on the laptops. The decision regarding the operating system should be based on your personal preferences.
Windows: Most used and widely loved
Windows has been the winner when it comes to the most widely used operating system for several decades. The majority opts for the Microsoft system, especially on the desktop PC . It is easy to use and can also be easily adapted to individual needs. Another big plus for gamers is that virtually every game runs on the latest Windows versions – the other systems cannot claim that.
MacOS: Simple and intuitive
The Apple MacOS, on the other hand, is still the test winner when it comes to intuitive operation . Since we are talking about laptops, it should also be noted at this point that Apple is definitely catching up here – but is still a long way from reaching the number of users that Windows is presenting. Nevertheless, if you use several Apple devices such as the iPad or iPhone, you will be pleased with the unbeatably easy communication between the devices. In addition, most games are now also optimized for use on the Mac – the question here is more whether the Apple hardware can keep up.
Linux: individual and tricky
Have you discovered your passion for programming and design ? Then you are well served with Linux. Because the open source operating system offers you countless possibilities for customizing and trying out and is even free of charge. However, it has its "quirks" and is rather unsuitable for those who are looking for a simple, intuitive way. Getting started is definitely easier with the user-friendly Ubuntu offshoot. But watch out for gamers! Not every game runs flawlessly on these two systems!
The ultimate gaming laptop
If you answered the question "which laptop is right for me" with a gaming laptop, then we would like to give you a few tips on the way. First and foremost, performance is particularly important for gaming: This means that the laptop should run stably even under high load .
In addition, it should have the best possible graphics quality , because this is the only way you can really immerse yourself in the gaming experience. But that is no longer a problem nowadays, because even the renowned graphics card manufacturers NVIDIA and AMD offer their flagships as powerful mini versions for the laptop. Do you want to know more about it? Then be sure to check out our article on gaming laptops .
Alternatives to the laptop
If you are still unsure and the question of which laptop is right for me has not yet been clarified, we would like to introduce you to some alternatives to the laptop that might better suit your needs :
Convertible models where you can switch between tablet and laptop mode.

Touch notebooks that you can use not only with the keyboard, but also with touch.

Tablets, which are usually easier and more intuitive to use (by the way, are also available with Bluetooth keyboards).

All-in-one PC for at home, with all the necessary hardware built into the screen.

Compact PC tower, a tiny housing that can be placed anywhere.
All in all, we can only say that there is a suitable computer for everyone. It doesn't always have to be a pure laptop; convertibles have proven to be particularly useful in everyday university life. On the other hand, pure tablets are a great way for hobby photographers to edit pictures while on the move, watch videos, and just surf the net a little.