Do you have an older PC or do you want to use a particularly light laptop for university or work, but still like to gamble at home? Then the external graphics card sounds like an optimal solution . After all, this promises the same performance as the permanently installed cousins, but can easily be plugged in as required. But how does this idea work in practice? And what should you know before buying? We will help you!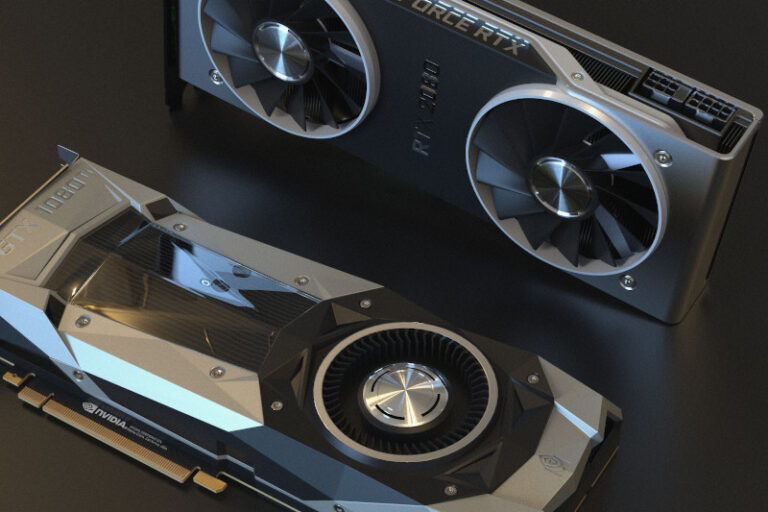 How do external graphics cards work?
Let's start with the basics: What is actually behind an external graphics card. Because the name itself is perhaps a bit misleading. This is actually an external docking station to which you can connect a conventional GPU. In the meantime, both components are of course also available as a complete package.
Using an eGPU dock allows you to easily add a full graphics card, even if your housing is not actually designed for it. To do this, you can simply connect the dock via USB or Thunderbolt and then use the full power – at least that's the theory. The fact that this is not so easy to put into practice is often related to the technical requirements.
Cleaning Your Pc | Dust-free For Better Performance
Reality: more appearance than reality?
Let's take a look at the current eGPU docks: These are usually connected via a Thunderbolt 3 or USB-C interface. Both have the advantage of a relatively high transmission rate of up to 40 Gigabit / s. But this is where the first problem arises, because not every PC can be upgraded that easily. Many older laptops as well as mainboards simply do not have the fast connection and can therefore never draw on the full potential when using an external graphics card.
In addition, the interfaces – albeit undisputedly fast – have so far not been able to keep up with the transfer rates that are established between a conventional GPU and a mainboard. So you should always expect a certain loss of performance. How big this really is depends largely on the other built-in components. Under ideal circumstances, this is about 80 percent usable power .
And that brings us to the last problem that can occur with external graphics cards: compatibility . While you can basically use any eGPU on any computer, its performance cannot be used everywhere. This depends largely on the processor and the mainboard. If your laptop is still running on an i3, investing in an RTX 3080 is hardly worth it.
When does an external graphics card make sense?
Now you know what you are getting yourself into when buying an eGPU. But what does that mean exactly? Are the external helpers completely useless? The answer is a clear no. Because even if you have to reckon with a certain loss of performance , the investment can make sense. This is especially true if you simply don't have space for a desktop PC or if you always want to be mobile with your laptop.
The eGPU in everyday life
While we always focus on gaming here, you can of course also use the eGPU in other areas. We want to go into this briefly in more detail. Many graphic designers, for example, rely on the device that is easy to transport . Because anyone who wants to work on customer orders while on the move benefits from the additional power that an external graphics card brings. This makes rendering tasks much easier, but you also don't lose the mobility that a notebook usually brings with it.
However, this is also a very specific area of ​​responsibility. An external graphics card is usually not useful for conventional office use and would be an absolute overkill. Because if you work mainly with the browser and writing programs, you will usually not even make full use of the internal graphics performance.
The external graphics card for gaming
Most often, however, eGPUs are advertised for gamers. After all, they should increase the performance of the PC very slightly and make the gaming experience even more intense . Even if we took a rather critical look at the external graphics card before, we want to emphasize here that there is a clever and thoroughly practical idea behind it.
She can do that
If you are considering an eGPU for gaming, it always makes sense if you use a laptop. If, on the other hand, you have a full desktop PC available, we would always advise you to have an internal graphics card – we will tell you why in a moment. But if you are dependent on the small laptop due to mobility or space constraints, an eGPU can be a good investment to upgrade it for gaming.
Because you will quickly benefit from additional computing power and – depending of course on the processor and RAM installed – you can play the latest games right away. It can happen that you may not be able to use the highest settings, but the gaming experience will undoubtedly benefit from their use.
And the best part about it? You don't have to pay for a rather expensive modding, you don't have to rely on the smaller, mobile GPU variants and you decide for yourself when you connect the (but rather heavy) component. Especially when you are on the move a lot, this can be an enormous help in holding your laptop lightly. After all, special gaming notebooks tend to be pretty bums.
This is where the eGPU reaches its limits
How much you can expect from your external graphics card depends largely on the features of your laptop. Sufficient RAM and a powerful processor should be available to get the maximum values ​​out. How these should turn out depends on the one hand on the games you want to play and on the other hand on the GPU you want to use. In addition, an interface with the highest possible transmission rate is essential.
But even under the most ideal conditions, an external variant will never win against an internal one . This is purely due to the design of the dock. Because this cannot be connected directly to the mainboard. The longer the connection cable is and the more stations (e.g. adapter) the connection has to run through, the lower the transmission.
Even more important: An external GPU can use a maximum of one PCI Express X4 port, as it relies on a connection via USB or Thunderbolt. This is clearly inferior to the internal PCI Express X16 and noticeably slower . So if you install the same graphics card once internally and once externally, the internal variant will always win in comparison. We therefore advise against buying an eGPU for the desktop PC. For the laptop, on the other hand, it can be a sensible investment to get more performance without losing mobility.
Use the eGPU
As a rule, the connection of an external graphics card should be designed quite simply according to the plug-and-play principle . In other words: You simply plug it into the USB or Thunderbolt interface and it is automatically recognized and used by your laptop or PC. From time to time, however, difficulties can arise.
So it is recommended that you use another, external screen. If you want to use the integrated notebook screen, an additional tool may be necessary. In addition, the eGPU is not recommended as a third graphics card . For example, if you have already integrated a graphics chip in the CPU or on the mainboard and installed an additional GPU, there could be external problems with the one. Because this is where hardware conflicts often arise.
In general, you should therefore look into your previous components before buying an external graphics card. Are these even designed for the additional performance? Are the appropriate connections available? And also: Is the purchase really worth it or is a fixed desktop PC that can really exploit the full performance, perhaps the better investment?