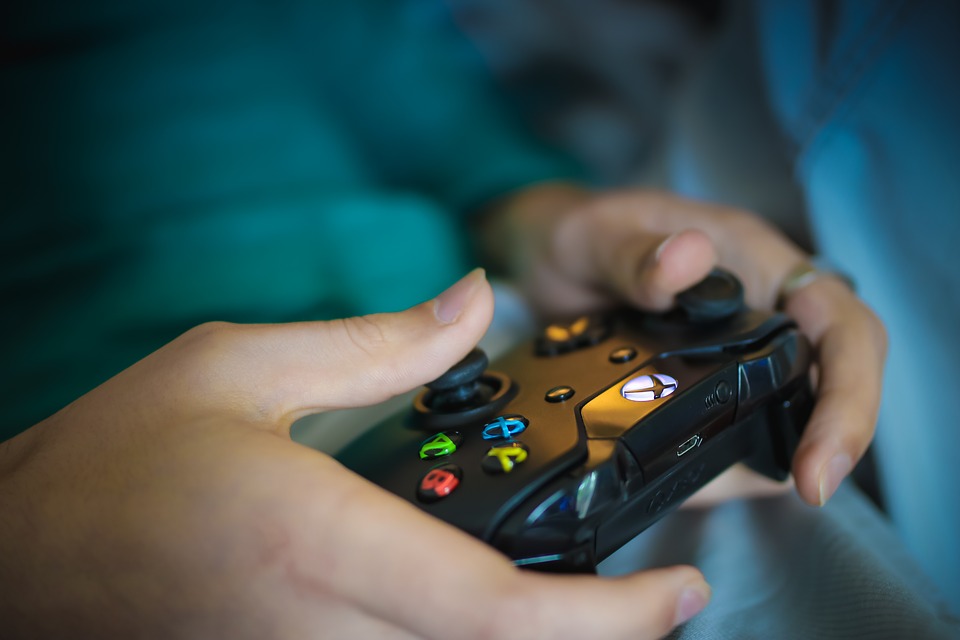 Graphics and gameplay are crucial to a good game experience, but that's not the only thing that matters with games. What makes games so compelling is, at the end of the day, their narratives. Games are increasingly capable of conveying sprawling worlds and complex narratives. And as consoles and platforms get better and better, the potential of new games expands.
Some good examples of this include games like the Final Fantasy series, which is known for its sprawling fantasy world. Far Cry is another game that is known for its epic saga of political conflict and struggle. A good game is made even better by its narrative, which is why game developers are always on the look out for the next great story.
While many games are impactful because they're original creations, there are other games adapted from popular culture and literature that have also seen the same level of success. These include games like The Witcher series, as well as the Pokémon franchise.
The popularity of game adaptations brings up the age-old question: should game developers adapt popular literature? We're here to say yes, and here are a few examples that would shine on your gaming screen.
The Windup Girl
The Windup Girl is a novel by Paolo Bacigalupi that examines contemporary issues like global warming and biotechnology. Set in Thailand in the 23rd century, it's a rich novel filled with commentary about ethics, community, politics, and the environment.
Bacigalupi was able to capture the richness of Thailand in his novel, and it'll be interesting to see how that could be reflected in modern gaming graphics or VR. The subject matter is also incredibly thought-provoking, which could make a game adaptation the source of much buzz and anticipation.
Circe
Circe by Madeline Miller was one of the biggest hits of 2018. A follow-up to The Song Of Achilles (which also did quite well), the book details the life of Circe, a minor goddess and enchantress, as well as her encounter with the famed Odysseus.
Greek mythology isn't new to games, and the recent success of dungeon crawler Hades can attest to that. Adapting Circe to a platform or console could bring the myth to more people, and challenge game developers to work details like Circe's herbs and potions into their graphics, as well as her spellcasting in gameplay. Plus, she would be a compelling female protagonist, which is unfortunately rare in gaming.
The Andromeda Strain
There's something compelling about a medical thriller, and Michael Crichton's The Andromeda Strain is perfect proof of that. Combining tech, disease, and humans' underlying fear of mortality, Crichton's novel is a thrilling race against time that has spawned an entire genre of its own.
A game adaptation of The Andromeda Strain would be especially timely given world events. Developers could use VR to create a particularly immersive experience. The mix of science and adrenaline could definitely launch a whole genre of gaming, in the same way that the original novel launched Crichton's career.
The Lies of Locke Lamora
There's nothing more fun than a video game romp through a densely populated virtual city. Scott Lynch's novel The Lies of Locke Lamora was the first in his The Gentleman Bastard Sequence, and remains one of his most popular novels to date.
Its popularity is due in large part to the dynamic characters and fascinating world. Game developers would do well to explore the seedy criminal underbelly of Lynch's Camorr, which calls inspiration from historical Venice. Players could pick through a diverse cast of characters to scheme, steal, and speed their way through the city for hours of entertainment.
The Long Ships
Ever wanted to play a game that explored Viking Sweden? The Viking saga The Long Ships, written by Frans Gunnar Bengtsson, could be just the thing. A historical novel that immerses the reader deep into the tenth century, it highlights courageous Red Orm and his journey from captive to Viking.
The Long Ships would be an especially exciting topic for a game. Developers could create mini-games out of building longboats or looking for materials, and fast-paced gameplay could recreate the excitement of the Viking Age. Overall, it's a good choice for people who love a bit of history and conflict at the same time.